ALT Biofilter Hartmann
The Hartmann Biofilter - cost efficient, high-maintenance exhaust air cleaning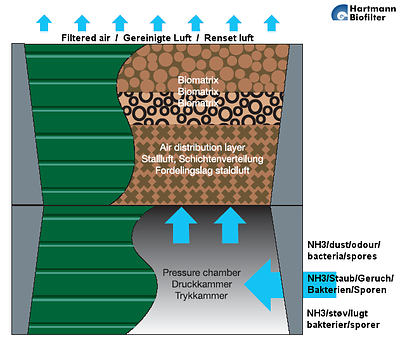 CONSTRUCTION:
The pressure area into which the consumed exhaust air flows from the barn is located on the bottom of the Biofilter. This includes the substructure made of galvanised steel pipes and a board structure on top with a rough sieve which represents the supporting substructure.
Above the rough sieve, there is a simple bio-matrix consisting of biological wood layer consisting of chopped soft woods.
The bacteria and micro-organisms which decompose the exhaust air from the barn and thereby clean the exhaust air life on this wood substrate.
Even the dust disturbance resulting from large-scale animal husbandry is is optimally reduced through the feed.
An automatic irrigation system adjusts the optimum moisture in the bio-bed and thereby creates excellent and constant living conditions for micro-organisms.
Only very minimal quantities of waste water, mainly due to rain yields, are created, compared to conventional air washers.
Due to the high cleaning performance, the filter area is comparatively small, for 1000 feeding pigs approx. 80-100 m2 of filtration area is required.
The filter has not only been proven effective but also tested by TÜV Rheinland!
DOWNLOAD TEST REPORT TÜV Rheinland
Video – User experiences
Reference images from Austria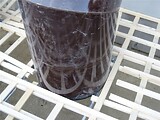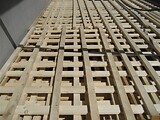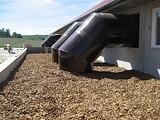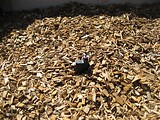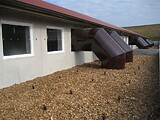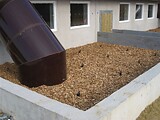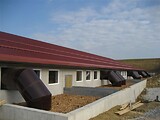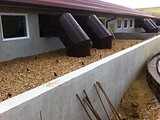 More information on the manufacturer page: